When I got the opportunity to design stencils I knew right away that I was going to create a stencil that would enable everyone to make their own gingham backgrounds.  You see, I am a HUGE gingham fan.  I think I have bought every gingham scrapbook paper made.  Even with a big stash, I never seem to have just the color I want to match my stamped image. Being able to use my ink to make my own gingham background is such a crafty dream come true.
One of my goals for my line of stencils was to create background basics, patterns and designs that were staples that would work with just about everything, designs that can be used over and over.  Gingham fills that criteria for me.
I think gingham evokes a feeling of home and nostalgia, it is timeless and classic and so versatile.  It makes a great background for cards, journals, pages, tags… everything!
The stencil design works with inks, paints, sprays, and other mediums.  I created this background with PaperArtsy Fresco Paints.  In the following video I show how easy it is to create the background with my Two Step Stencil with Distress Ink.
So easy, right?  And it is fast!  That is important to me when making basic backgrounds, they should be fast!  I don't want the background to take longer than my focal elements!
Isn't this flower pretty?  I have an older tutorial showing how to make it, find it here: Grungy Watercolor Paper Flower.
This card turned out so pretty and sweet.  I don't know about you, but the yellow makes me smile.  It is like a big dose of sunshine in a card!  And who wouldn't enjoy getting that in the mail?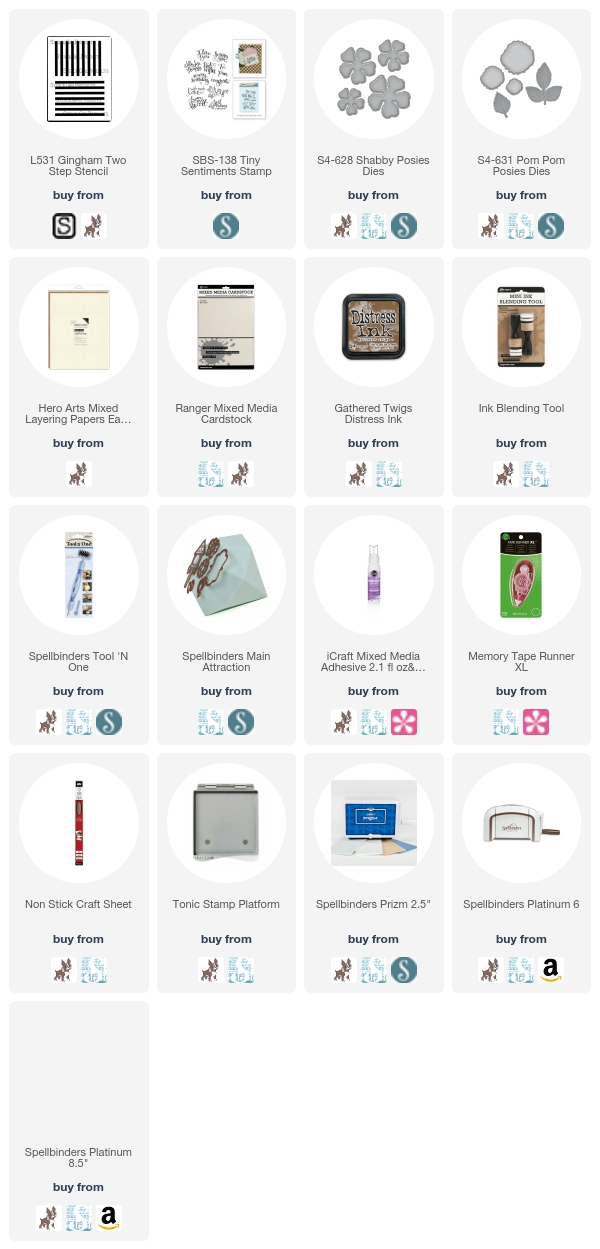 SaveSave